ENTE Networking for Traveller Education during the 45. Circusfestival of Monte Carlo European,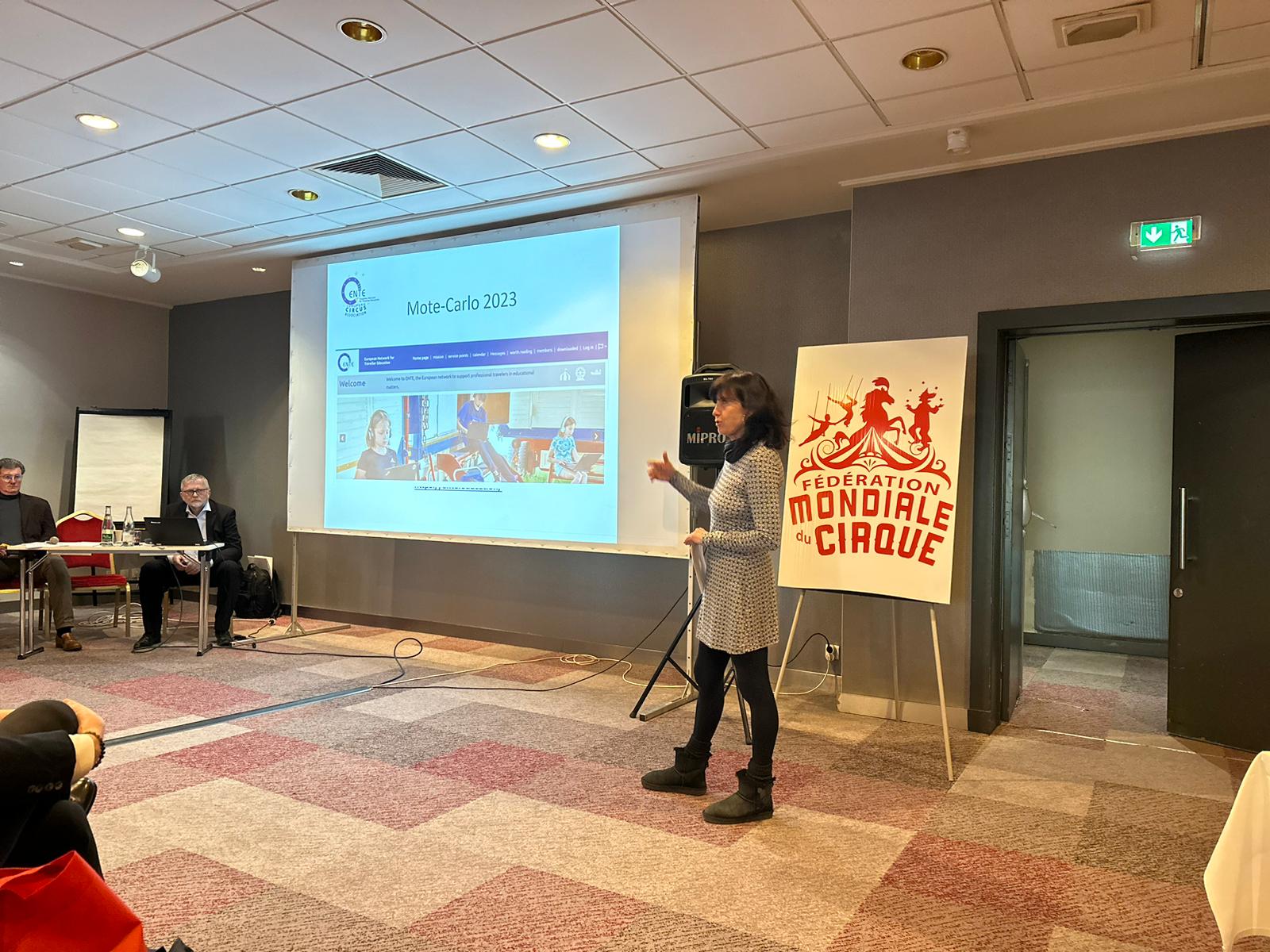 Vortrag von Annette Schwer, ECA-Bildungsberaterin und Beisitzerin im ENTE-Vorstand, auf der Jahresversammlung des ECA (Europaen Circus Association) und FMC (Fédération Mondiale du Circque) zu den ENTE ( Europaen Network for Traveller Education)Jahresvorhaben 2023!
Dabei sind wichtige Ziel angesprochen worden wie
• die Kooperation mit der EU in Brüssel,
• die Unterstützung für den Bildungsprozess von Kindern von beruflich Reisenden,
• die Zusammenarbeit mit den europäischen Schulministerien,
• um "Best Practise" Beispiele publik zu machen und
• um weitere Ansprechpartner in den europäischen Länder, als Servicepoint-Beratungsstellen für Eltern auf der Reise zu generieren.